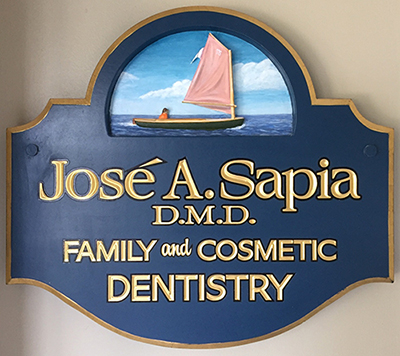 Welcome New Patients!
Below you will find useful information including directions to our office; what to expect at your first appointment; and new patient forms you may print out to make your registration easy and convenient!
New Patient Forms
For your convenience, we have made it easy for you to download and print out our New Patient Registration Forms, if you so desire. Otherwise, please arrive ten (10) minutes prior to your scheduled appointment to complete and sign all forms.
In order to view or print these forms you will need Adobe Acrobat Reader installed. Click here to download it.

Initial Visit:
Your initial visit will include diagnostic digital x-rays; oral cancer screening; periodontal-charting; cleaning; fluoride, if needed, and a Comprehensive Exam from our doctor. If you have had any x-rays taken in the last twelve (12) months, please either bring them with you or sign a release form from your previous dentist office and request they email them to us at [email protected].
Driving Directions
If you are using your GPS, please be sure the address is:
180 State Road, Sagamore Beach, MA 02562
Many GPS' have defaulted to Plymouth and some of our new patients have missed their initial appointments! We do not want you to miss yours!