Introducing Dr. José A. Sapia and his professional team at Sagamore Beach Dental, a family practice serving all of New England where we strive to live up to our personal high standards of…
All our professionals at José A. Sapia, DMD maintain the highest levels of accreditation and pursue ongoing education to stay abreast of the latest trends in dentistry.
---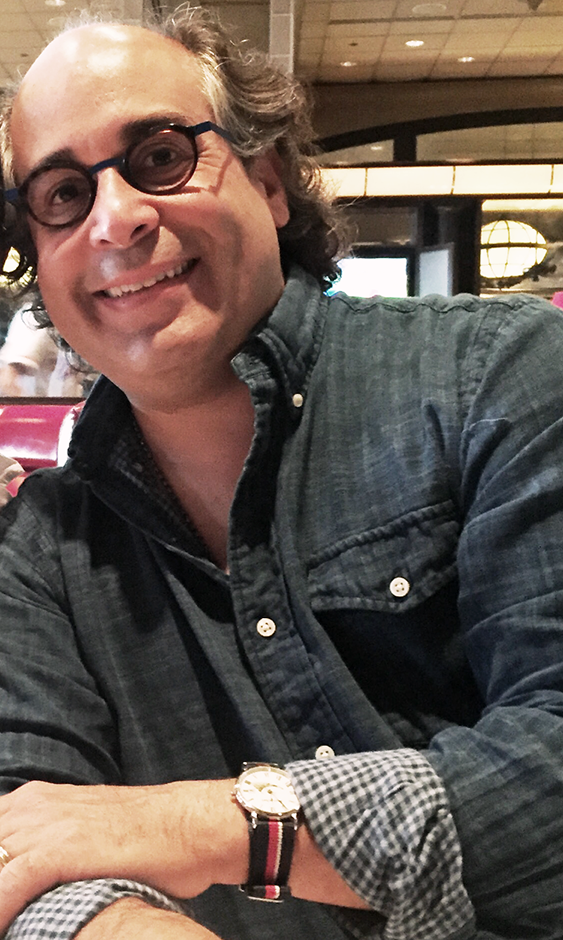 José A. Sapia, DMD
Dr. Sapia is originally from Ponce, Puerto Rico and is a 1990 graduate of Assumption College. In 1994 he completed a doctoral program from Boston University Goldman School of Dental Medicine. After receiving his doctoral degree, Dr. Sapia went on to pursue a one-year intensive postgraduate residency program at Boston University. This program earned him a Certificate of Advanced Graduate Studies Degree (C.A.G.S.) in general dentistry. Currently, he owns a multi-specialty dental practice in Sagamore Beach, Massachusetts. The practice provides services including Family, Cosmetic, Implant and Sports Dentistry. Dr. Sapia is the team dentist for several high school football teams in the area, as well as Team Puerto Rico Boxing (Universal Promotions, Inc.).
Dr. Sapia spent his first ten years practicing in Boston. For several years, Dr. Sapia was part of the CEREC® Mentor Group which promotes excellence through CEREC® dentistry. Dr. Sapia was given CEREC® training in CAD/CAM (Compute- Aided Design/Computer-Aided Manufacturing) technology by the leaders of CEREC® Dentistry in Scottsdale, Arizona. He continues to pursue new developments in this area of dental technology. Currently, Dr. Sapia is enrolled in a residency through Tufts University for Sleep Dental Medicine. This will give Dr. Sapia expertise in dental sleep apnea. Dr. Sapia and his family reside in Duxbury, Massachusetts, where he enjoys fishing and sailing.
---

Cecilia M. Deller, DMD, CAGS, MSD – Orthodontist
New to our practice!
Dr. Cecilia M. Deller, Board Certified Orthodontist and Dentofacial Orthopedist, received her Doctor of Dental Medicine from the National University Pedro Henriquez Urena School of Dental Medicine in Santo Domingo, Dominican Republic. She then went on to study at the Boston University Henry M. Goldman School of Dental Medicine in Boston Massachusetts, where she obtained her Master of Science in Dentistry and Certificate in Advanced Graduate Study. Lastly, she continued her dental studies at Boston University, earning her Doctor of Dental Medicine through the Advanced Standing Program. providing healthy, attractive smiles, she strives to improve patients oral health while also improving their confidence and quality of life.
Aside from dentistry, Dr. Deller loves spending time with her family. Some of her hobbies include listening to music, working out, and watching sports such as baseball, football, and tennis. In addition, she holds a special interest in learning about different cultures through painting, art, and traveling.
Pamela Regan DMD – Endodontist
Pamela Regan graduated from Tufts University in 1992, Tufts School of Dental Medicine in 1997, and Tufts Post Graduate Program in Endodontics in 1999. Dr. Pam was inducted into the National Dental Honor Society and was ranked third academically in the Dental School graduating class of 1997. Dr. Pam joined Dr. Jose Sapia's office in 2010 as a specialist in Endodontics. Dr. Pam enjoys running, sailing Duxbury Bay and spending summer time with family in Martha's Vineyard.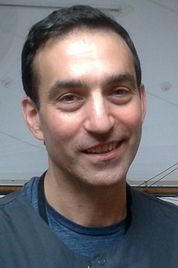 Stuart Bernstein, D.M.D.
Originally from Long Island, New York, Dr. Bernstein moved to the area in 1998. First making his home in Plymouth not far from where our practice is currently located, he now resides in Kingston. Dr. Bernstein did his undergraduate studies at SUNY Albany and earned his degree in 1984. After graduating he attended Tufts University School of Dental Medicine and earned his Dental Degree in 1998. From the outset of his career, Dr. Bernstein was focused on developing a comprehensive approach to dental medicine, this would require that he master a broad range of disciplines and become proficient in all areas of dentistry. Early on, Dr. Bernstein worked at a well-known dental prosthetics laboratory where he became well versed in implant technology and honed his craft as an esthetic dentist, creating natural looking artificial tooth replacements. Dr. Bernstein continues to refine his clinical skills and his philosophy of dentistry which is to provide professional care in a casual, friendly atmosphere.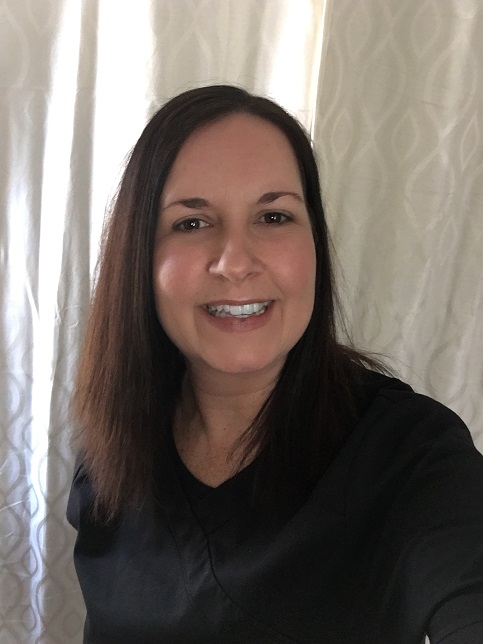 Maureen
My name is Maureen and I have been in the dental field for the past 24 years, 5 years as a certified dental assistant and the last 19 years as a registered dental hygienist. I am committed to staying current with the latest research and technology in preventive oral health care. I treat each of my patients individually and thoroughly. I enjoy getting to know my patients and develop a comfortable relationship with them, while achieving their oral health goals. I enjoy spending time with my family, going to the beach, gardening and yoga.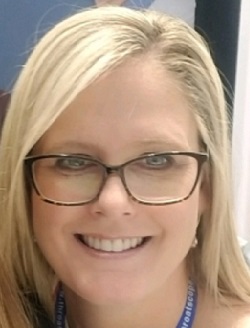 Laureen
My name is Laureen and I have been a dental hygienist for 16 years and have worked in the dental field for a total of 27. Currently completing my bachelor degree in biology from Harvard University. I am the Northeast Regional Coordinator for the Oral Cancer Foundation, and in 2007, organized one of the first events in the U.S. for oral cancer. Being a caring and empathetic clinician who thoroughly enjoys meeting new people and creating relationships while providing optimal quality care to my patients.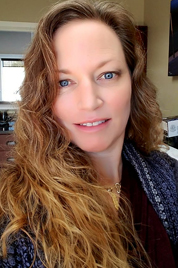 Kathy
Hello, my name is Kathy and I am the office manager here at Dr. Sapia's office. I always strive to make your experience here as personalized as possible; as this is a very family oriented practice. I have the responsibly of making your appointments, greeting you when you arrive, discussing treatment plans, payment options, insurance and everything else in between. In my free time, I love horseback riding, motorcycles and spending time with my kids on the beach. Welcome to our family.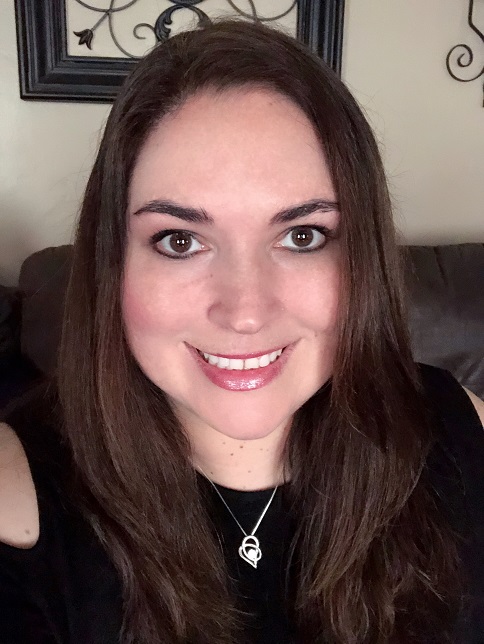 Debbie
Hello my name is Debbie and I am the patient coordinator here at Dr. Sapia's. I graduated from the dental hygiene program at Bristol Community College in 1997. I have been practicing dental hygiene for the past twenty years but I wanted to change to an administrative position. I can help answer any questions you have about your dental treatments. I am from New Bedford, Massachusetts where I live with my husband Shane and our two teenage sons. I enjoy taking trips throughout New England visiting the moutains, beaches and lighthouses. I also love sports especially the Patriots and Red Sox! I look forward to welcoming you to our office!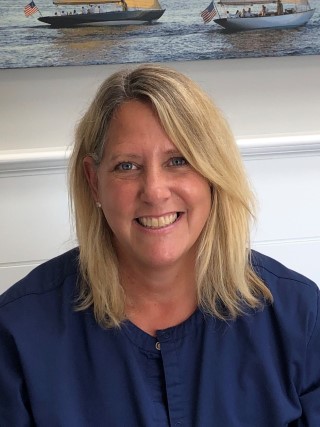 Lucie
Hello, my name is Lucie. I began in the dental field over 25 years ago after being certified as a dental assistant. I took a hiatus from the dental world to raise my children. Having a grown family now, I find myself back as an assistant and loving it. I am dedicated to assisting all our patients feel calm and comfortable while providing them with the utmost level of care and building authentic trusting relationships along the way. I am ecstatic to be back and look forward to meeting you. In my spare time I enjoy being with my family and friends, running/exercise and travel.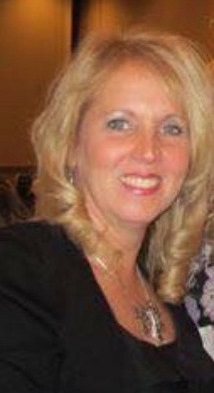 Alison
Hello, my name is Alison a dental assistant at Dr.Sapia's office. I have been in the dental field for many years. I have experience in endodontics,general dentistry, cosmetic as well as pediatrics. I am committed to providing our patients with compassionate and professional dental care of the highest standards in a comfortable and relaxed environment while creating lasting relationships with our patients. I am looking forward to meeting you!